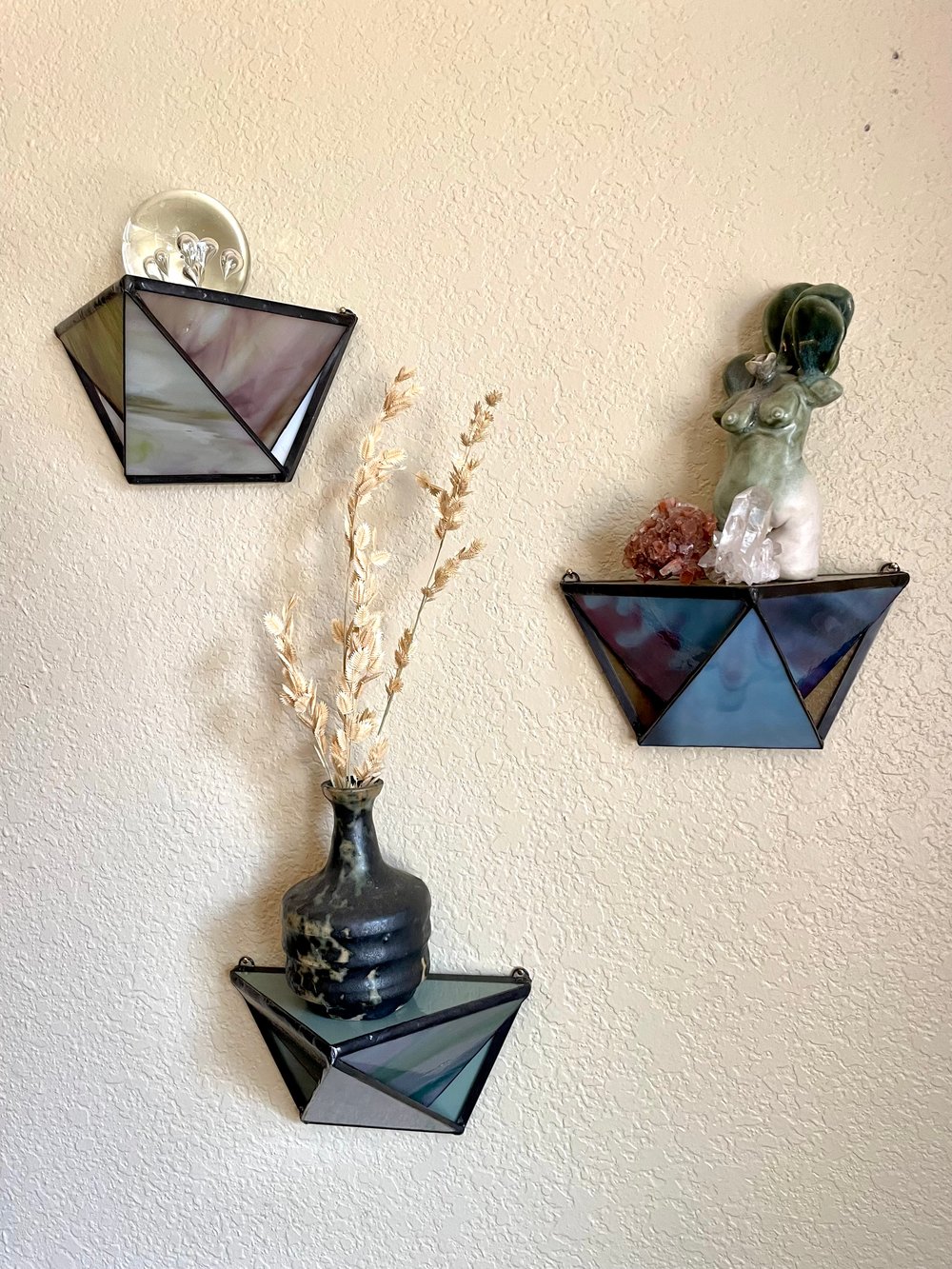 Free Shipping!
Shelf perfect for displaying trinkets, incense, and crystals. Solder in stained glass contains lead, so this is not suitable for everyday items like keys, food, or drink. Wash your hands after handling. Not suitable for children.
Product Dimensions:
3.25" High
6.5" Wide
3.5" Deep
• The glass sheets used to make stained glass are handmade and manufactured. No sheet of glass is exactly the same. Glass sheets contain rolls, bubbles, and various textures. I do not consider these things imperfections, it adds character.
• I do my best to photograph in different lights so you can see the color variations. If you have any hesitation, please reach out for more photos.
• All sales are final. I cannot accept returns, so please be absolutely sure of your purchase.
• If your piece in damaged during shipping, please send me a photo of the box and damaged piece within 48 hours. We will get your piece repaired or replaced! I am not responsible for lost packages.
• Orders are shipped within 3 business days.