Hello! I'm Marta Lou; my friends call me Marta. I am a glass artist since 2018– mainly stained glass. I currently make panels and suncatchers from original designs. I hope to continue learning and exploring glass painting, fusing, and window restoration. I studied photography in high school and college which allowed me to dip a toe into graphic design. I finished college with a business degree, but I always continued my education in the arts. Including: drawing, painting, crochet, printmaking.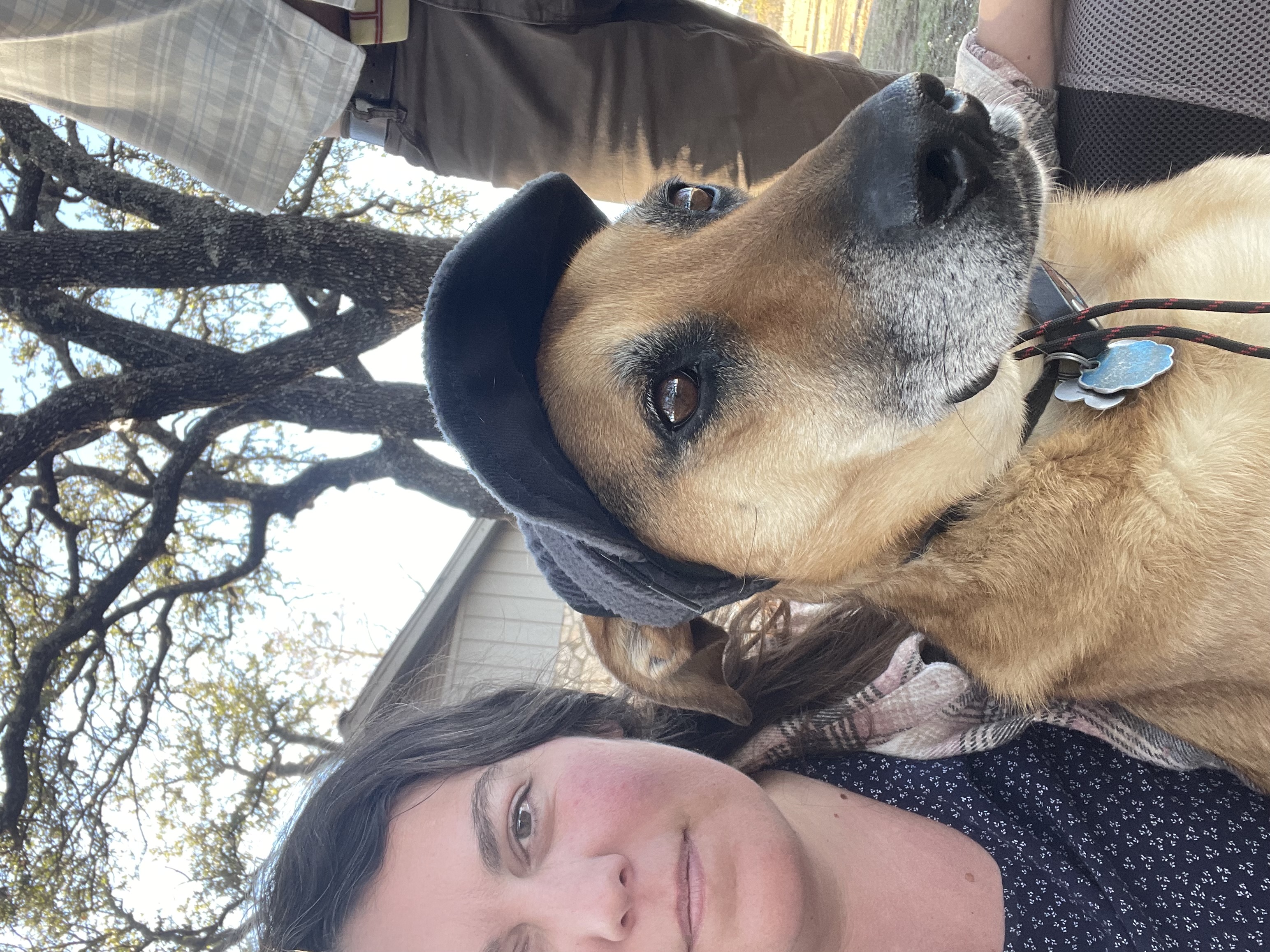 Photo of Hector and I riding along as Wes fills the bird feeders.

I am a native Texan, and small town life is my normal. I enjoy my private life out in the boonies—literally in the "heart of Texas." My husband, Wes, and I enjoy viewing the wildlife; hummingbirds, songbirds, turkey, deer, bobcats, skunks, squirrels, and listening to the coyotes. At night we enjoy star gazing in our Bortle 2 skies. And when we get bored with small town life, we go on long road trips to the mountains in search of different wildlife and scenery. But we most enjoy being home at Rancho de Luz with our dog, Hector, and cats, Mulder and Scully.